If you're struggling to make your planner a useful tool, don't worry; you're not alone.
Consistency is vital for an effective planning system that helps you achieve your goals.
In this blog post, we'll explore practical tips, such as understanding your planner, establishing routines, setting clear goals, breaking tasks into manageable chunks, utilizing planner features, and maintaining motivation.
Overcoming obstacles and adjusting your planner system are also covered, ensuring that your planner becomes a reliable companion in your life, not just gathering dust on the shelf.
By the way, we have this awesome productivity planner – it's free – just as a thank you for landing on this post!
Make sure to save this post on Pinterest for future reference. Simply hover over the image below and click the SAVE button to pin it on your Pinterest board.
I would greatly appreciate it if you could repin or share this post. Your support will make a significant difference for our small blog. Thank you so much!
Understanding Your Planner
Selecting the right planner tailored to your lifestyle and needs is crucial for maintaining consistency.
Consider whether you prefer hourly scheduling, daily to-do lists, or long-term goal tracking.
Once you have your chosen planner, take time to understand its structure and features, such as monthly and weekly spreads, goal-setting pages, and note sections.
Experiment with different layouts, organizational techniques, and formats to find what works best for you.
Don't forget to explore any additional features like habit tracking or note-taking sections, as they can enhance your planning efforts and make your planner truly effective in keeping you organized and on track.
=
Establishing a Routine
Staying consistent with your planner requires setting aside dedicated time for planning.
Treat it as a non-negotiable appointment with yourself, choosing a distraction-free time that works best for you.
Daily planning involves reviewing your schedule, identifying priorities, and making adjustments as needed throughout the day.
Weekly planning allows you to prepare for upcoming events, break down tasks, and ensure a smooth week ahead.
On a monthly basis, assess progress towards long-term goals, set priorities, and align short-term actions with broader objectives.
Establishing a planning routine helps seamlessly integrate your planner into daily life, making organization and productivity a natural part of your routine.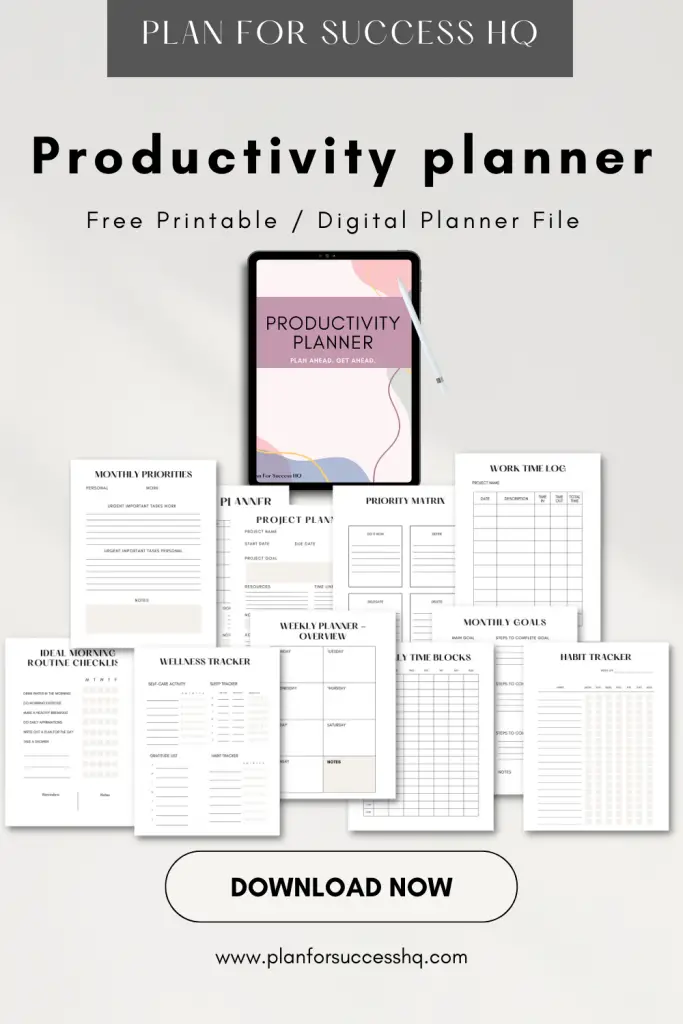 Setting Clear Goals and Priorities
To stay focused and achieve your goals, start by defining clear short-term and long-term objectives.
Be specific and measurable in what you want to accomplish, whether it's work-related, personal, or hobby-related.
Write down these goals in your planner to serve as constant reminders. Next, identify your top priorities, the activities that align with your values and aspirations.
Allocate specific time slots or deadlines in your planner for these priorities to ensure they receive the attention they deserve.
By integrating your goals and priorities into your schedule, you increase your chances of success and maintain a sense of direction.
Breaking Tasks into Manageable Chunks
To tackle tasks effectively, break them into smaller, manageable steps.
Identify specific actions or subtasks needed to complete the larger goal. Use your planner to create task lists for each project and set deadlines to stay on track.
Celebrate each completed step and acknowledge your achievements along the way, no matter how small. Having a visual representation of your progress and deadlines in your planner will keep you motivated.
Stay tuned for more planner tips and explore the awesome features and tools your planner offers in the next section!
Utilizing Planner Features and Tools
Let's explore all the amazing features and tools that your planner has to offer, my fellow planner enthusiast! These gems are designed to take your planning experience to the next level and boost your productivity.
Get creative with color-coding and stickers to categorize tasks and events. Use different colors for work, personal, and other activities, and add stickers to make important items stand out. Your planner becomes vibrant and unique, just like you!
Take advantage of built-in reminders and alarms to never miss important deadlines or appointments. Your planner will be your trusty sidekick, keeping you on track and organized.
Use habit trackers and goal-setting pages to develop positive habits and monitor your progress. Break down your goals into actionable steps and stay motivated.
Capture brilliant ideas in the notes and brainstorming sections. Keep everything organized in one place, whether it's creative bursts or important details.
Customize your planner to reflect your personality and preferences. Experiment with layouts and decorations to make it truly yours. Embrace the power of your planner and let it be your productivity superhero!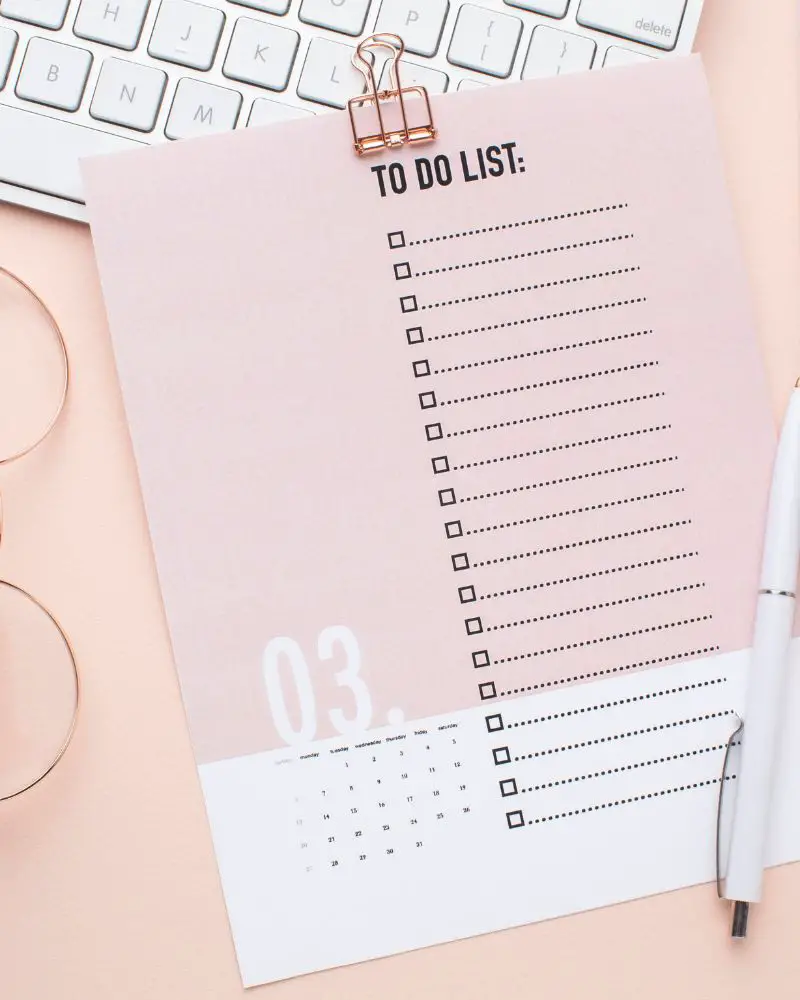 Maintaining Motivation and Accountability
Now that you have all the tools and features of your planner, let's explore how to maintain motivation and accountability on your planning journey.
Remind yourself of the benefits you hope to gain from using a planner, such as staying organized and achieving goals. Understanding your "why" will serve as a powerful motivator.
Visualization is key to staying motivated. Take time to imagine yourself accomplishing your goals and experiencing the joy and satisfaction that comes with it.
Set realistic expectations and start small. Celebrate every bit of progress and be kind to yourself along the way.
Find an accountability buddy to share your planning journey. Regularly check in and support each other.
Reflect and adapt your planning process regularly. Fine-tune your approach to make the most of your planner and stay on track.
Overcoming Obstacles
Embrace flexibility and adapt to changes. Prioritize tasks and don't hesitate to delegate or seek help.
Break down challenges into manageable steps.
Stay positive and motivated with inspiration.
Learn from setbacks and use them as learning experiences. Practice self-care to recharge and face obstacles with renewed energy.
Tracking and Adjusting
Regularly review your planner to track progress, make adjustments, and check off completed tasks.
Reflect on your productivity, adjust your approach, and experiment with techniques. Stay flexible with deadlines and celebrate milestones to maintain motivation.
Seek support and feedback from others. By consistently reviewing and adjusting, you'll maximize productivity and achieve greater success. Happy planning!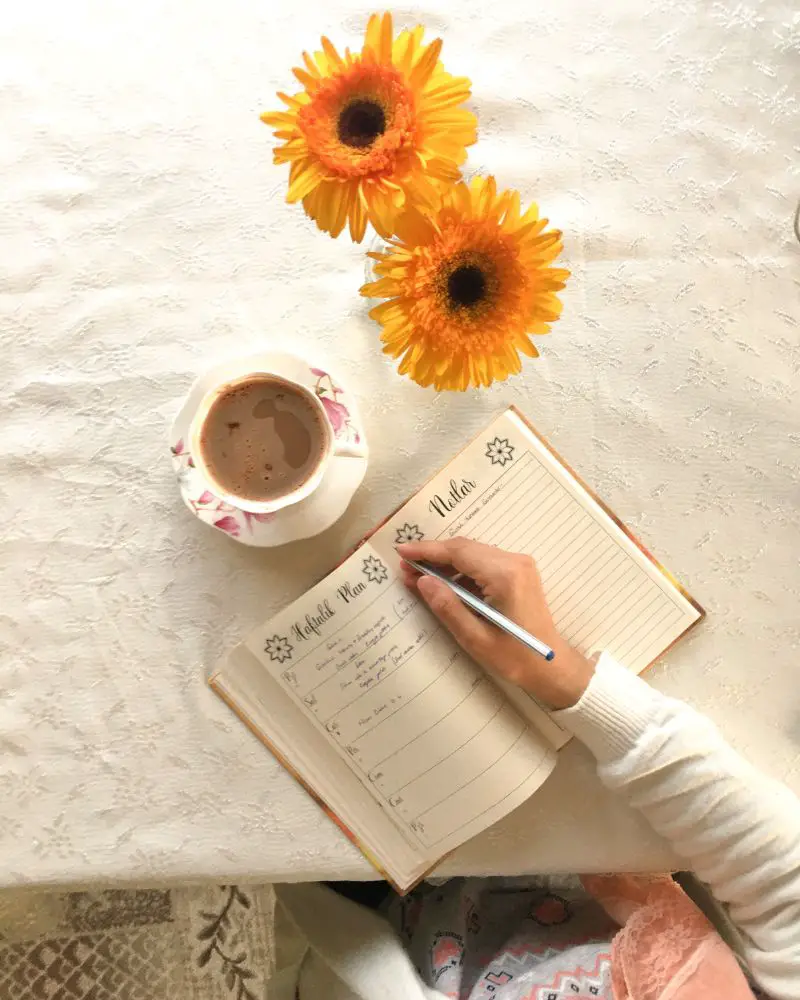 Our Planners Can Help You
At our Etsy shop, we have a wide range of planners designed to meet the needs of all kinds of people and plans. Whether you're a busy professional, a busy momma trying to do it all, or someone looking to stay organized in their personal life, we've got you covered.
Our planners are thoughtfully crafted with various layouts, sections, and features to suit different planning styles.
Whether you're aiming to boost productivity, achieve your goals, or simply stay on top of your daily tasks, our planners are here to assist you on your planning journey.
Check out our Etsy shop and find the perfect planner that aligns with your unique needs and helps you plan with style and efficiency.
FAQ
How often should I look at my planner?
The frequency of looking at your planner depends on your personal preference and the level of detail in your schedule. As a general guideline, checking it at least once in the morning and once in the evening can help you stay on track with your tasks and commitments throughout the day.
How do you start a Planner for beginners?
To start a planner for beginners, first, choose a planner that suits your needs and preferences. Familiarize yourself with its layout and features. Set specific goals and priorities. Begin by scheduling important events, appointments, and deadlines. As you progress, add tasks and break them into manageable steps. Regularly review and adjust your planner to stay on track.
What month should a planner start?
The starting month of a planner depends on personal preference and when you plan to begin using it. Many planners are designed to start at the beginning of the year (January), but there are also options that start in other months to accommodate different planning needs. Choose what aligns with your planning style.
How do I stick to my planner?
To stick to your planner, schedule dedicated time for planning each day or week. Set clear goals and prioritize tasks. Utilize planner features like color-coding and stickers to make it engaging. Regularly review and adjust your planner, seeking support from others if needed. Stay motivated and celebrate your progress to maintain consistency.
What should you do first when organizing your planner?
The first step when organizing your planner is to set clear goals and define what you want to achieve. Consider your short-term and long-term objectives. Then, familiarize yourself with the planner's layout and features, such as monthly and weekly spreads, habit trackers, and note sections.