Living with ADHD (Attention Deficit Hyperactivity Disorder) can be quite a rollercoaster ride. From battling with focus and organization to trying to keep up with daily tasks, it can sometimes feel like a never-ending challenge. But here's the thing: have you ever thought about how meal planning could actually make a significant difference in managing your ADHD symptoms and overall well-being?
That's where the power of meal planning comes in. By strategically organizing our meals and considering the impact of nutrition on our ADHD brains, we can unlock a whole new level of focus, energy, and success. And the best part? It's a practical approach that fits right into our daily lives.
Imagine having a structured grocery store routine, where you confidently navigate the aisles armed with a shopping list tailored to your ADHD diet plan.
Picture the satisfaction of discovering easy recipes and meal ideas that not only please your taste buds but also support your mental health. Visualize the relief of eliminating potential triggers like artificial food colorings and sugary foods from your meal rotation.
But it doesn't stop there. Meal planning can also be a lifesaver for busy ADHD moms, professionals juggling a full-time job, or anyone looking to optimize their executive functioning.
With a well-thought-out weekly meal plan, you can conquer dinner time without the stress and chaos, freeing up mental energy for the things that truly matter.
Understanding ADHD and Nutrition
ADHD and nutrition are closely linked, impacting eating habits and overall well-being. Impulsivity can lead to poor food choices and overeating, while time management issues can disrupt regular eating schedules.
Certain nutrients, like omega-3 fatty acids, iron, and zinc, play a role in brain function and may alleviate symptoms.
Meal planning, incorporating ADHD-friendly foods, can support stable energy levels, reduce stress, and improve focus.
With easy recipes and meal prepping, it's simple to embrace nutritious and delicious meals for better health. This guide provides beginner-friendly and inspiring meal planning ideas for all.
Benefits of Meal Planning for ADHD
Let's explore the fantastic perks of meal planning for managing ADHD.
Consistency and structure reduce decision fatigue, establishing routines and providing stability.
With nutritious foods at regular intervals, our brains function optimally, resulting in improved focus, attention span, and mental clarity.
Meal planning is the key to a more balanced and productive life with ADHD.
Check out this digital download meal planner here!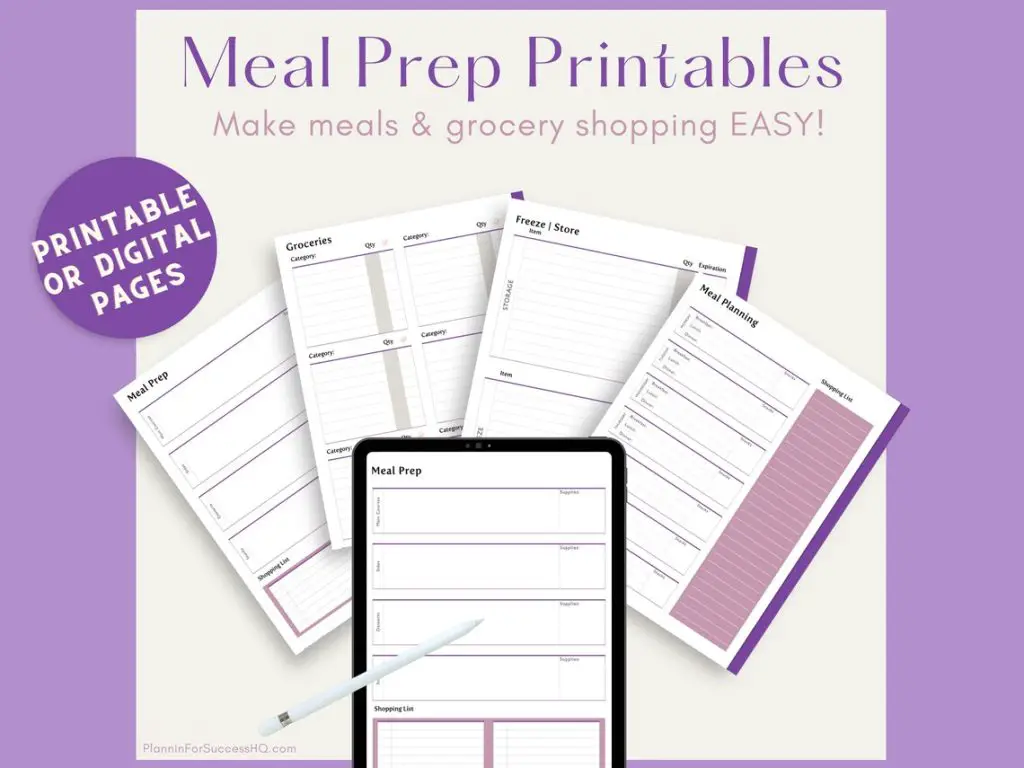 Meal planning is a powerful tool for managing ADHD symptoms.
By incorporating ADHD-friendly foods like whole grains, lean proteins, and fresh fruits, we support brain health and stable energy levels. Easy meal preparation and utilizing leftovers simplify cooking, reduce waste, and save time.
Financial benefits include sticking to budgets and taking advantage of sales. Whether you're an ADHD mom, a college student, or seeking a healthier lifestyle, meal planning empowers us to take control of nutrition and improve overall well-being.
Tips for Effective Meal Planning for ADHD
For ADHD-friendly meal planning success, establish a consistent mealtime routine and focus on balanced, nutritious meals. Use visual reminders to manage impulsivity and minimize distractions.
Invest time in meal prepping and batch cooking for quick and easy meals. Involve your family or support network to lighten the load and promote collaboration.
Stay flexible and adaptable, as ADHD may bring unexpected challenges. Be kind to yourself and celebrate your progress on this journey to conquering meal planning like champions.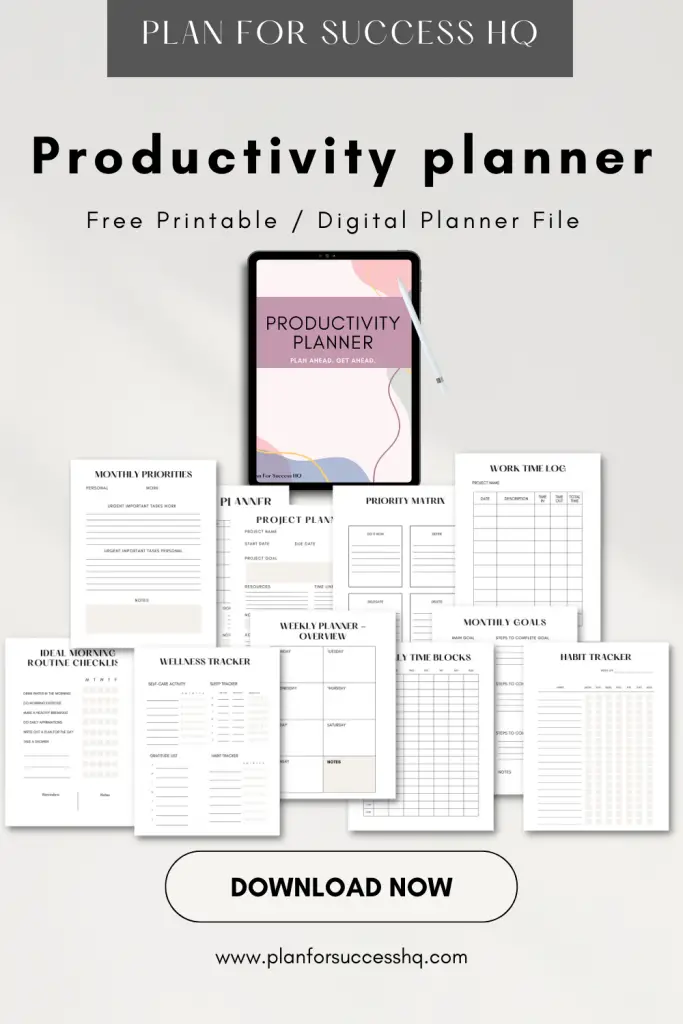 Additional Strategies for Success
To conquer meal planning challenges with ADHD, start by creating a detailed grocery list and considering food sensitivities or allergies.
Seek guidance from professionals specializing in ADHD and nutrition. Track progress and make adjustments accordingly.
Embrace technology for convenience, and prioritize self-care and mindfulness. Be creative in the kitchen and involve loved ones for an enjoyable experience.
Remember that meal planning is a journey, and finding what works best for you takes time.
Celebrate successes, learn from setbacks, and create a sustainable meal planning routine that supports your well-being.
FAQ
Is meal planning hard with ADHD?
Meal planning can be challenging with ADHD due to impulsivity, distractibility, and difficulty maintaining routines. However, with tailored strategies like creating a consistent schedule, using visual reminders, and involving support networks, it becomes more manageable. Flexibility and patience are key in overcoming obstacles and achieving successful meal planning.
Why do people with ADHD struggle with food?
People with ADHD may struggle with food due to impulsivity, which can lead to impulsive food choices and overeating. Additionally, difficulties with time management and organization can disrupt regular eating schedules. "Brain fog" may make it challenging to make healthy choices and maintain proper nutrition, exacerbating ADHD symptoms.
How do you plan food with ADHD?
Planning food with ADHD involves creating a consistent mealtime routine, focusing on balanced, nutritious meals, and utilizing visual reminders to manage impulsivity and distractions. Meal prepping and involving support networks lighten the load. Flexibility is essential to adapt to unexpected challenges. Prioritizing self-care and embracing creativity make the process enjoyable.
Is meal prep good for ADHD?
Yes, meal prep is beneficial for ADHD. It provides structure and reduces decision-making stress. Preparing meals in advance saves time and minimizes distractions. With ready-to-go options, it supports stable energy levels and ensures balanced nutrition. Involving support networks and embracing creativity make meal prep an effective strategy for managing ADHD.