*Ready to make BIG changes in your online business life? Be sure to grab your ultimate blog planner here. Create your blog the right way from the first step. Grab your blog planner HERE…
Welcome to the world of blogging! It's a place where the keyboards clack with purpose, and the coffee pot is always on.
But why venture into this bustling digital landscape? Simply put, to share your story, your insights, and maybe, just maybe, to avoid doing that pile of laundry staring at you.
I've been at this blogging thing for over five years now, and let me tell you, it's been quite the ride. I'm just your average Joe, not some millionaire with a fancy lifestyle.
But you know what? I've learned that passion and a willingness to help others can take you a long way in the world of blogging.
My name is Elena, and I run this beautiful blog with my friend Morgan who has also been in the blogging game a long long time.
My personal blog is all about family life, and I love sharing my experiences and insights with others who might be going through the same things.
I may not have any fancy credentials, but I do have a talent for putting words together in a way that resonates with my readers.
So, if you're just starting out on your own blogging journey, I want to give you some tips to help you get off to a strong start.
Trust me, I've made my fair share of mistakes along the way, but I've also learned a lot about what works and what doesn't. So, buckle up and get ready for some straight-up, no-nonsense advice on what to do in your first month of blogging.
Are you ready to turn your passion into profit with a blog, but feeling overwhelmed about where to begin? Fear not, my friend, because I've got the ultimate step-by-step guide to get you up and running in no time. Let's make your blogging dreams a reality!
Set Up Your Blog
Embarking on your blogging journey is akin to building a house. Before you decorate and host grand dinner parties, you need a solid foundation. And in the blogosphere, that foundation is your first week's mission. Here's how to pour the concrete:
1. Selecting Your Blog Niche
Choosing a niche is like picking a Hogwarts house; it's got to align with your passion and expertise. Are you a wizard at DIY crafts? A guru in the kitchen? Or perhaps you have the uncanny ability to turn financial advice into page-turning epics? Find that sweet spot where your interests and potential readership intersect.
2. Understanding Your Target Audience
Now, who are you talking to? Picture your ideal reader. Are they busy parents looking for quick fixes? Tech enthusiasts searching for the latest gadgets? Or millennials seeking sustainable lifestyles? Understanding your audience is like knowing what your friend likes for their birthday — it ensures your content is always a hit.
3. Purchasing a Domain and Hosting Service
It's time to claim your slice of the internet real estate. Your domain name should be as memorable as your first pet, but more professional. Think catchy, easy to spell, and related to your niche. As for hosting, choose a provider like you're choosing a babysitter for your prized goldfish — reliable, accessible, and trustworthy.
How to Pick a Memorable Domain Name: Brainstorm a list, play with words, and use tools like domain name generators. Aim for .com if you can; it's the 'prime real estate' of domain extensions.
Choosing the Right Hosting Provider: Look for uptime reliability, customer support response times, and scalability options. You want a host that grows with your blog, not one that cramps your style.
4. Setting Up Your Blog
With the domain and hosting out of the way, it's time to build. Installing WordPress.org is your starting point — it's like the LEGO base plate of your blog.
-Installing WordPress.org: It's a CMS of choice for many — flexible, user-friendly, and with a community as large as a small country.
Selecting a User-Friendly Theme: Your theme is your blog's outfit, so dress it to impress. Go for simplicity and navigability over bells and whistles.
Creating Essential Legal Pages: Privacy policy, terms of use, disclaimer — these aren't just fancy terms, they're your internet seatbelt. Buckle up and draft them out.
5. Setting Up Social Media Accounts
Finally, create social media profiles to shout from the virtual rooftops about your blog. Consistent usernames across platforms make you easy to find, like leaving breadcrumbs across the internet (but in a good, non-littering way).
Your first week is about setting up the chessboard — get everything in place, and you'll be ready to play the blogging game. Be diligent, be thorough, and most of all, have fun with it. The digital world awaits your unique voice!
Plan Your Content
Congratulations on laying the foundation of your blogging home! Now, it's time for the wiring and plumbing — the behind-the-scenes magic that ensures everything runs smoothly. This is your technical setup and content blueprint phase.
1. Implementing Google Analytics
Think of Google Analytics as your blog's personal diary. It tells you who's visiting, from where, and what they like to read on your site. Installing it is like giving your blog the power to whisper its secrets to you. Set it up and pay attention to those insights; they'll guide your content decisions like a compass.
2. Understanding SEO Basics
SEO is your blog's handshake with Google. It's how you make a good first impression and get invited to the cool parties (also known as Page 1 of search results). Start with the basics: keywords, meta descriptions, and alt text for images. They're the low-hanging fruit in the vast SEO orchard.
3. Installing Key Plugins for Optimization
Plugins are like the Swiss Army knife for your blog — multifunctional and handy. You'll want an SEO plugin like Yoast, a caching plugin to speed up load times, and a security plugin to keep the hackers at bay. Just don't go overboard; too many plugins can slow your site down like a traffic jam on the freeway.
4. Developing Your Content Strategy
Now, let's talk about the heart of your blog: the content. It's not just about what you say, but how and when you say it.
Crafting Quality Content: Quality content is the king, queen, and the entire court. It's what draws readers in and keeps them coming back for more. Make sure each piece is informative, engaging, and adds value. It's like cooking a gourmet meal; it should look good, taste good, and leave your guests satisfied.
Planning Your Editorial Calendar: Your editorial calendar is your content road map. It helps you plan out posts, stay consistent, and keep your content strategy on track. Decide on posting frequency, brainstorm topics, and set deadlines. It's like setting up a series of dominoes; line them up correctly, and watch your content strategy knock it out of the park.
5. Learning the Basics of Pinterest for Traffic
Don't underestimate the power of Pinterest; it's not just for crafting and recipe ideas anymore. It can be a significant traffic driver to your blog. Learn how to create compelling pins, understand the algorithm, and utilize boards effectively. Think of Pinterest as a garden; plant your pins carefully, tend to them, and you'll reap the rewards of traffic later on.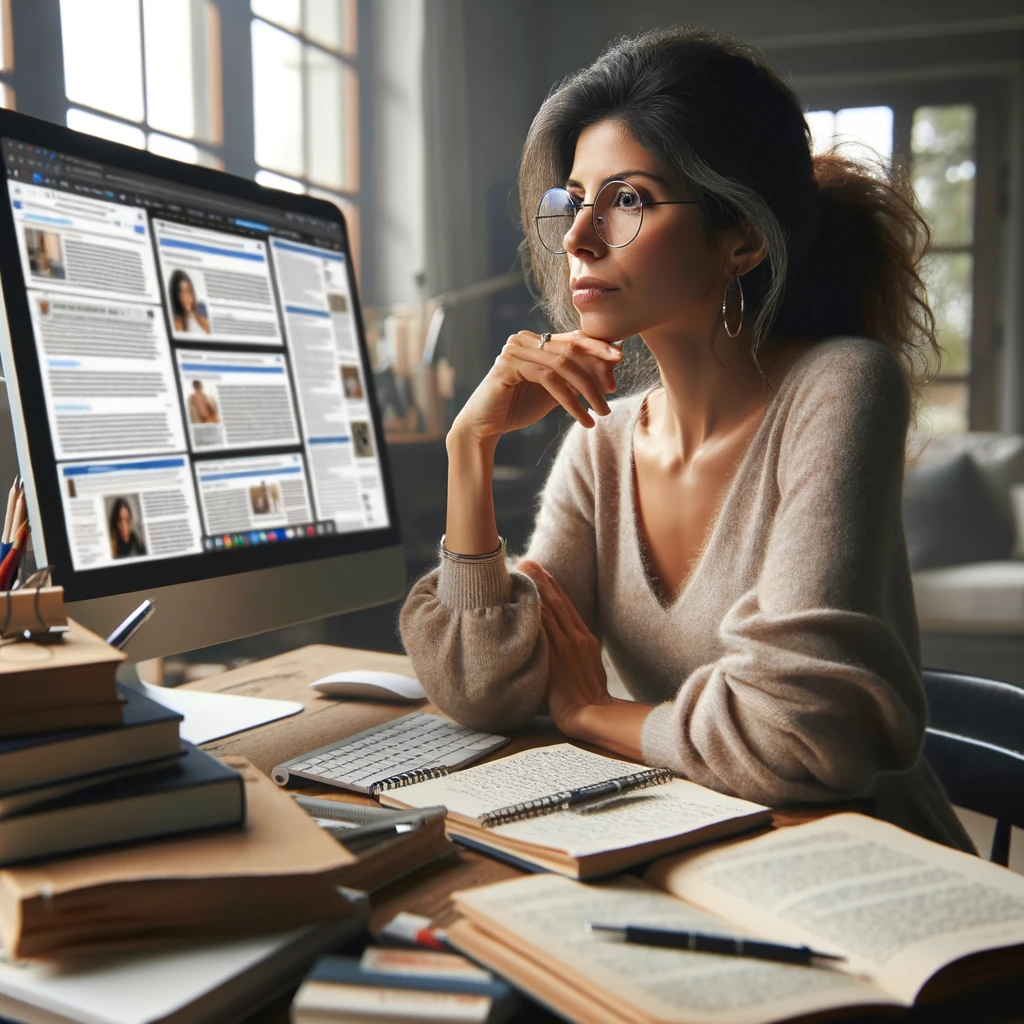 Deepening Your Blog's Reach
As you step into the third week, your blog is no longer a newborn in the digital world. It's time to amplify its voice and expand its reach. Let's dive into the strategies that will transform your blog from a solitary lighthouse into a bustling harbor.
1. Diving Deeper into Email Marketing
Building an email list is like throwing a fishing net into the sea; the better the net, the more fish you catch. This week, focus on creating irresistible lead magnets, set up email sequences, and master the art of subject lines. Your goal is to turn casual readers into a loyal audience who eagerly await your emails.
2. Enhancing Social Traffic Strategies
Social media is your blog's megaphone. It's loud, it's powerful, and it can call people from all corners of the internet. Refine your social media presence, engage with your audience, and create shareable content. Identify which platforms work best for your niche and focus your energy there. It's about being social, so mingle, chat, and spread the word about your blog.
3. Categorizing Your Content for Better Navigation
As your blog grows, so should its organization. Think of categories as the signposts in your blog's library. They guide your readers to the content they're interested in. Set up clear, descriptive categories to help users find exactly what they need. A well-organized blog keeps readers around longer, reducing bounce rates and increasing engagement.
4. Exploring Monetization Avenues
Now, let's talk about turning your passion into profit. There are multiple paths to monetization, and it's time to explore them.
Affiliate Marketing: Affiliate marketing is your silent sales force. Recommend products you love, and earn a commission when your readers make a purchase. It's like being a matchmaker between your audience and products that can add value to their lives.
Ads: Ads can be a straightforward way to earn revenue, especially if you're driving significant traffic. Think of your blog real estate; place ads strategically without compromising the user experience. It's a balancing act between profitability and reader-friendliness.
Sponsored Posts: Sponsored posts allow you to partner with brands and create content that's paid for. It's like hosting a VIP guest on your blog. Ensure transparency with your audience and align with brands that resonate with your blog's values.
Selling Your Own Products or Services: This is where your creativity can truly shine. Create and sell your own products or offer services that leverage your expertise. Whether it's e-books, courses, or consulting, your blog is the perfect platform to showcase what you have to offer.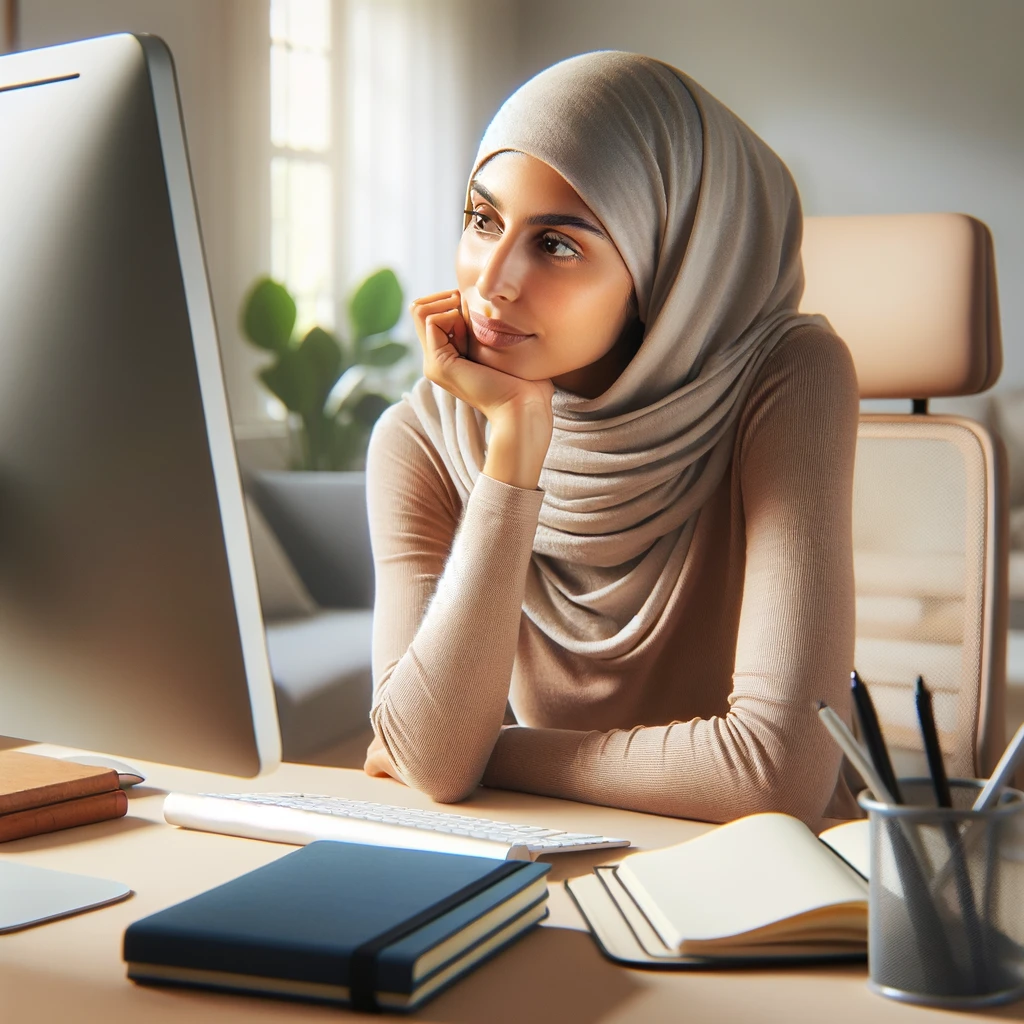 Marketing and Growth
Entering the fourth week, your blog is starting to feel like a bustling marketplace, filled with ideas, conversations, and transactions. It's the perfect time to carve out your blog's place in the larger digital ecosystem by crafting a comprehensive marketing plan and nurturing a community.
1. Crafting a Comprehensive Marketing Plan
A good marketing plan is like a treasure map; it guides you to the riches of increased traffic and engagement.
Leveraging Pinterest for Increased Visibility: Pinterest isn't just for DIY crafts and recipes; it's a powerhouse for driving blog traffic. Create pinnable images, optimize for Pinterest SEO, and pin regularly to targeted boards. With the right strategy, Pinterest can become a primary traffic driver for your blog.
Exploring Other Social Media Platforms: While Pinterest might be a goldmine for bloggers, don't put all your eggs in one basket. Explore other social media platforms like Instagram, Facebook, and Twitter. Tailor your content to fit the unique style and audience of each platform. It's like speaking different languages to communicate with diverse communities effectively.
2. Monitoring Your Blog's Performance with Analytics
If your blog is a ship, Google Analytics is your compass. It helps you navigate the vast seas of blogging by providing insights into your audience's behavior. Regularly check your analytics to understand what's working and what's not. Look at metrics like page views, bounce rate, and session duration to gauge performance and adjust your strategy accordingly.
3. Networking with Other Bloggers and Influencers
No blog is an island. Networking with peers can lead to guest posting opportunities, collaborative projects, and even friendships. Reach out to fellow bloggers for advice, share each other's content, and participate in community events. By doing so, you're not only expanding your reach but also building valuable relationships within the blogging community.
4. Engaging with Your Audience and Building Community
The heart of your blog is its readers. Engage with them by responding to comments, asking for feedback, and creating interactive content. Host webinars, live Q&As, or create a forum where your audience can interact with each other. The stronger your community, the more invested your readers will be. They're not just visitors; they're part of your blog's story.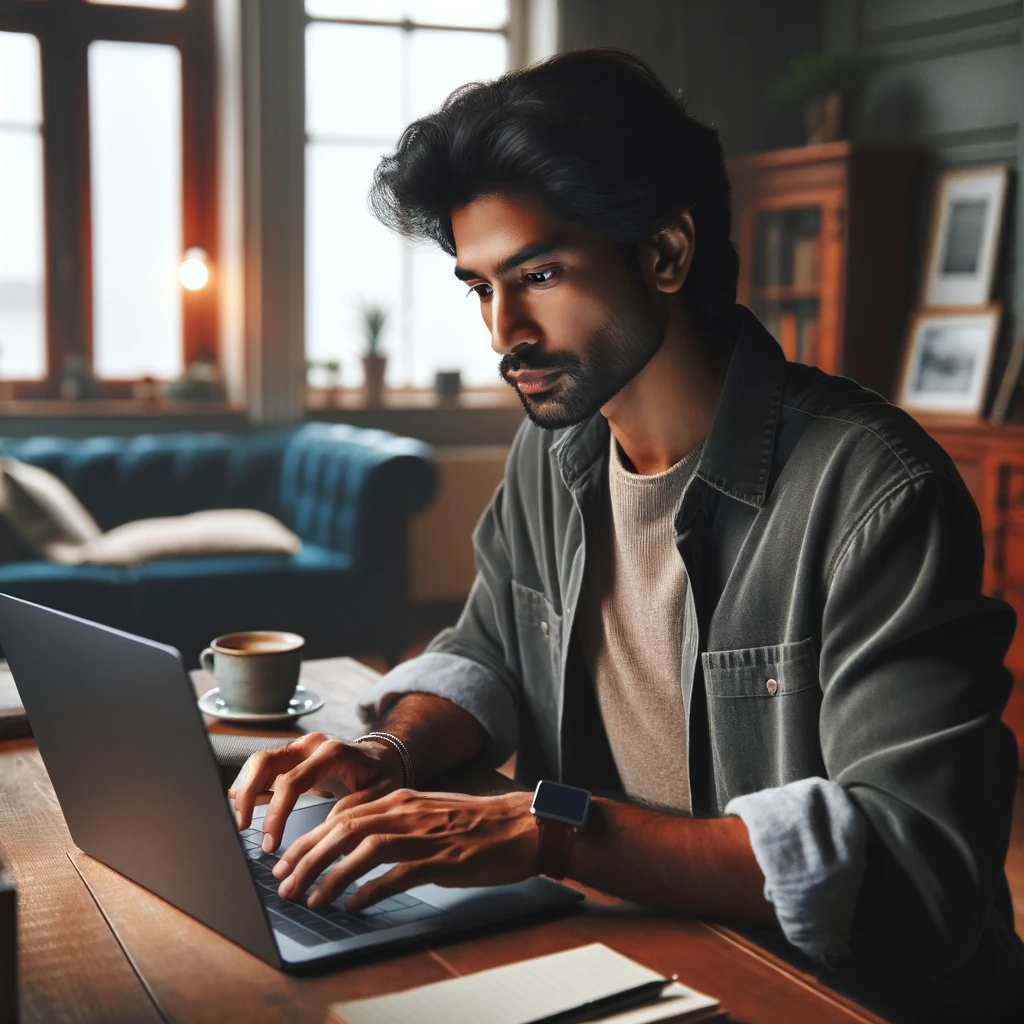 Your First Month In Review
As you embark on the blogging journey, it's crucial to navigate with a map that highlights both the treasures and the pitfalls. This guide will help you prioritize tasks that solidify your blog's foundation while steering clear of common distractions that could lead you astray.
What to Focus On:
Prioritizing Tasks that Build a Strong Foundation:
Building a blog is like constructing a house; you need a solid foundation before anything else. Concentrate on:
Defining Your Niche and Audience: Clearly define your blog's niche and understand who your audience is. A well-defined niche will make your blog a go-to resource for specific topics or issues.
Quality Content Creation: Your blog's value is measured by the content you produce. Prioritize writing posts that are not only informative and engaging but also provide unique perspectives or solutions.
SEO and Analytics: Equip yourself with basic SEO knowledge to make your blog more visible on search engines. Understanding analytics will help you track your progress and make data-driven decisions.
Understanding What Not to Focus On in the Early Stages:
Avoid spreading yourself too thin by engaging in too many activities that don't yield immediate returns or that can be optimized later, such as:
Overemphasis on Aesthetics: While a visually appealing blog is important, don't get caught up in perfectionism. Choose a clean and functional design that can be improved over time.
Overinvesting in Ads and Promotions: It's tempting to pour money into ads and promotions early on, but it's better to develop organic traffic first and understand what your audience resonates with.
Chasing Every Social Media Trend: Focus on one or two platforms where your audience is most active instead of trying to maintain a presence on all platforms.
Preparing for the Road Ahead:
Setting Goals for the Coming Months:
Set realistic and achievable goals for your blog. These might include:
Traffic Milestones: Aim for a certain number of visitors or page views by the end of each month.
Content Goals: Set targets for the number of posts you want to publish within a timeframe.
Engagement Objectives: Look for increased comments, shares, and emails from readers as a sign of a growing community.
FAQ
Can I earn from blogging in 1 month?
Earning from blogging in one month is possible, but it's challenging to generate substantial income in such a short period.
Successful bloggers usually take time to build a loyal audience, create valuable content, and optimize their websites for monetization through ads, affiliate marketing, or selling products/services.
Immediate earnings may be modest or even non-existent during the initial stages. Patience, consistency, and dedication are essential to growing a blog and eventually generating revenue.
Blogging success often requires several months, if not longer, to see significant financial returns.
Can you make $1000 a month blogging?
Yes, it is possible to make $1000 a month blogging, but it typically takes time, effort, and dedication. Bloggers can generate income through various streams, such as ads, sponsored content, affiliate marketing, or selling products/services. Success depends on the blog's niche, audience size, and monetization strategies.
Can you make money blogging in 3 months?
While it is possible to make some money blogging in 3 months, significant earnings may be challenging to achieve. Building a blog, attracting a substantial audience, and generating income through ads, affiliate marketing, or other methods typically require more time and consistent effort. Blogging success often evolves gradually over several months or even years.
How can I make $100 a month blogging?
To make $100 a month blogging, focus on these strategies:
Consistent content: Publish high-quality, valuable posts regularly to attract and retain readers.
Affiliate marketing: Promote products or services through affiliate links and earn commissions on sales.
Advertisements: Join ad networks like Google AdSense to display ads on your blog and earn revenue from clicks or impressions.
Sponsored content: Collaborate with brands for sponsored posts or product reviews.
Offer digital products: Create and sell e-books, courses, or other digital products related to your blog's niche.
Engage with your audience: Build a loyal following by interacting with your readers and addressing their needs and interests.
What is a realistic income from blogging?
A realistic income from blogging varies widely and depends on factors like niche, audience size, monetization strategies, and dedication.
In the early stages, income may be minimal, ranging from $0 to a few hundred dollars per month. As a blog gains traction, successful bloggers can earn anywhere from a few hundred to several thousand dollars per month.
However, earning a full-time income solely from blogging may take several years and is not guaranteed.
Many bloggers supplement their income with other sources or use their blogs as a platform to promote their business or expertise.