Keeping a journal has been a popular way for people to record their thoughts, feelings, and experiences for centuries.
With all the incredible technology around, even journaling has taken on a new form – digital journaling. If you haven't tried keeping a digital journal yet, prepare to fall in love! Not only does using a digital journal benefit your wellness, but it boosts your productivity.
We'll explore how to use a digital journal to increase productivity and provide tips for getting the most out of this modern form of journaling.
What is Digital Journaling?
Digital journaling is simply journaling using an electronic device, like your smartphone, tablet, or computer. Whether you journal daily or weekly, you will utilize a digital notebook or journal to store all your entries.
Benefits of Keeping a Digital Journal
Keeping a digital journal offers many advantages over traditional journaling. One of the biggest benefits is the ability to add multimedia elements to your journal entries. You can include photos, videos, audio clips, and digital stickers to enhance your journal and bring your memories to life. Different digital journaling apps have different ways to decorate and organize!
Digital journaling also allows you to organize your thoughts, days, and goals while being able to search through your entries easily. You can digitally bookmark pages, label notebook tabs, and find specific information when you need it.
Getting Started with a Digital Journal
If you're worried that you're not tech savvy enough, don't worry! Starting a digital journal is actually quite simple. We'll cover the basics of choosing and setting up your digital journal.
Choosing a Digital Journal
When choosing a digital journal, there are a few things to consider. First, decide whether you want to use a dedicated journaling app or a note-taking app. Dedicated journaling apps often have more features specifically designed for journaling, while note-taking apps may offer more flexibility. Notetaking apps, like GoodNotes, are my favorite because I can also keep all my digital planners organized there too. They also have a way to utilize writing fonts so my digital handwriting doesn't look like garbage!
Next, consider whether you want to use a free or paid app. Free apps can be a great way to get started without investing any money, but paid apps often offer more features and better support.
Finally, think about what features are important to you. Do you want to be able to add photos and other media to your entries? Do you want to be able to customize the look of your journal? Make a list of your must-haves and use it to guide your decision as you check out your options.
Setting Up Your Digital Journal
Once you've chosen your digital journal, it's time to set it up. Here are a few easy steps to get you started:
Create a new journal or notebook within your app or upload one you've purchased. (Our Etsy store is filling up with adorable choices!)
Choose a cover or customize your own.
Set up any lables, categories, or tags you want to use to organize your entries.
Start your first entry!
When setting up your digital journal, it's important to make it feel personal and inviting. Trust me, it will help you have fun and feel more relaxed when journaling. Choose a cover that speaks to you or choose by colors and designs that appeal to you.
It's also a good idea to explore the app's features and settings to see what else you can do. Some apps offer templates, custom fonts, and other options to help you make your journal your own. You can also find fun digital stickers to purchase to make your notebook or journal more personal.
Overall, getting started with a digital journal is easy and can be a great way to organize your thoughts and memories. With a little bit of setup, you'll be on your way to a more organized and fulfilling journaling experience.
Using Your Digital Journal
Digital journaling should be tailored to you. Organize, color-code, and decorate any way you want to help motivate you to use your digital journal consistently and effectively.
Creating Entries
Creating entries in your digital journal is simple. You can use the text editor to write down your thoughts, add photos, videos, and audio to make your entries more engaging. One advantage of digital journaling is that you can easily erase, move, add to, and delete entries. You can also add hyperlinks to external resources that support your entries. Adding your to-do lists, goals, and appointments in a separate section can also help keep you productive.
Organizing Entries
Organizing your entries is essential to keep track of your thoughts and ideas. You can use folders and subfolders to categorize your entries based on topics, dates, or any other criteria that make sense to you. You can also use the search function to find specific entries quickly.
Adding Tags and Labels
Adding tags and labels to your entries is an effective way to organize and search for your entries, especially when you want to go back and reflect. Think of tags as keywords that describe the content of your entries, while labels are more general categories. For example, you can use the tag "travel" to describe entries related to your travel experiences or places you dream of going.
Here are some tips on how to use tags and labels effectively:
Be consistent in your use of tags and labels.
Use a limited number of tags and labels to avoid clutter.
Use descriptive tags and labels that accurately reflect the content of your entries.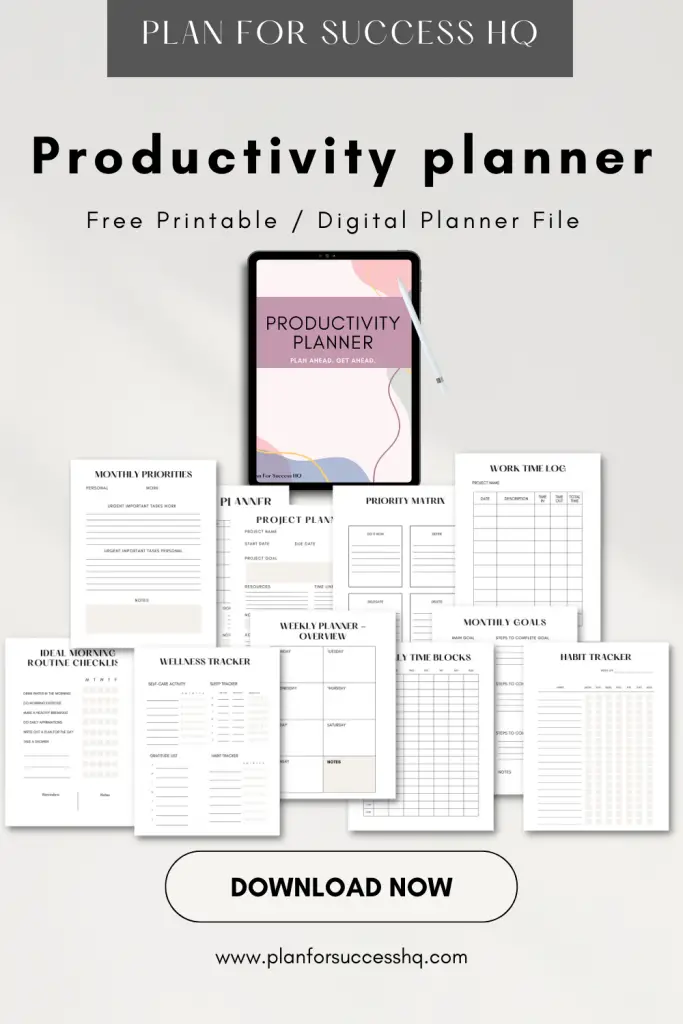 Customizing Your Digital Journal
Customizing a digital journal is one of the most significant advantages over traditional paper journals. It's one of the things I love most about having my own. Here are a few ways to personalize your digital journal:
Changing the Theme
The theme of a digital journal can be changed to reflect your preferences and personality. Some journaling apps come with a default theme, but you can choose to change it to suit your taste. Changing the theme can help create a more personalized experience, and it can also help you stay motivated to write in your journal more often.
Adding Custom Templates
Another way to customize a digital journal is by adding custom templates. Templates can be used to suit specific writing styles or moods. For instance, you may want to start a gratitude journal and use a notebook style to organize sections for daily affirmations, gratitude lists, and reflections. Perhaps you want blank pages in your journal because you prefer to express yourself through your drawings. You can even find templates and add-in pages like colored digital paper or inserts with cute artwork.
Creating Custom Prompts
Custom prompts can also be created to inspire your writing. Prompts can be designed to encourage creativity, self-reflection, or personal growth. Prompts can be chosen according to your different moods, occasions, or events in your life. You can even purchase digital journals with prompts throughout them and choose pages in any order you wish.
Overall, customizing a digital journal can help you stay motivated and engaged in your journaling routine. It can also help create a more personalized experience. Making my digital journal a unique and meaningful reflection of my life and goals has definitely helped me stay more consistent with my entries.
Advanced Features
Starting a digital journal is not just about writing down your thoughts and feelings. It offers advanced features that can enhance your journaling experience and help you better express yourself in various formats.
Syncing Your Digital Journal Across Devices
One of the most significant advantages of starting a digital journal is that you can access your journal from anywhere, at any time. Most digital journaling apps allow you to sync your journal across multiple devices, such as your phone, tablet, and computer. This means that you can start writing on one device and continue on another without missing a beat. Whenever you have the time or urge, you're able to create a new entry right from your phone on the go or your laptop from work or school.
Using Voice-to-Text
Just like your phone, the voice-to-text option is a feature that allows you to dictate your journal entries instead of typing them. This feature can be especially useful if you prefer to speak your thoughts out loud, or if you have difficulty typing. Many digital journaling apps offer voice-to-text functionality, which can save you time and make journaling more accessible.
Adding Pictures, Stickers, and More
Digital journaling allows you to add more than just text to your entries. You can also include photos, videos, digital sticky notes, and more to help capture the moment and tell a more complete story. Adding multimedia to your journal entries can help you remember the details of a particular event and make your journal more engaging.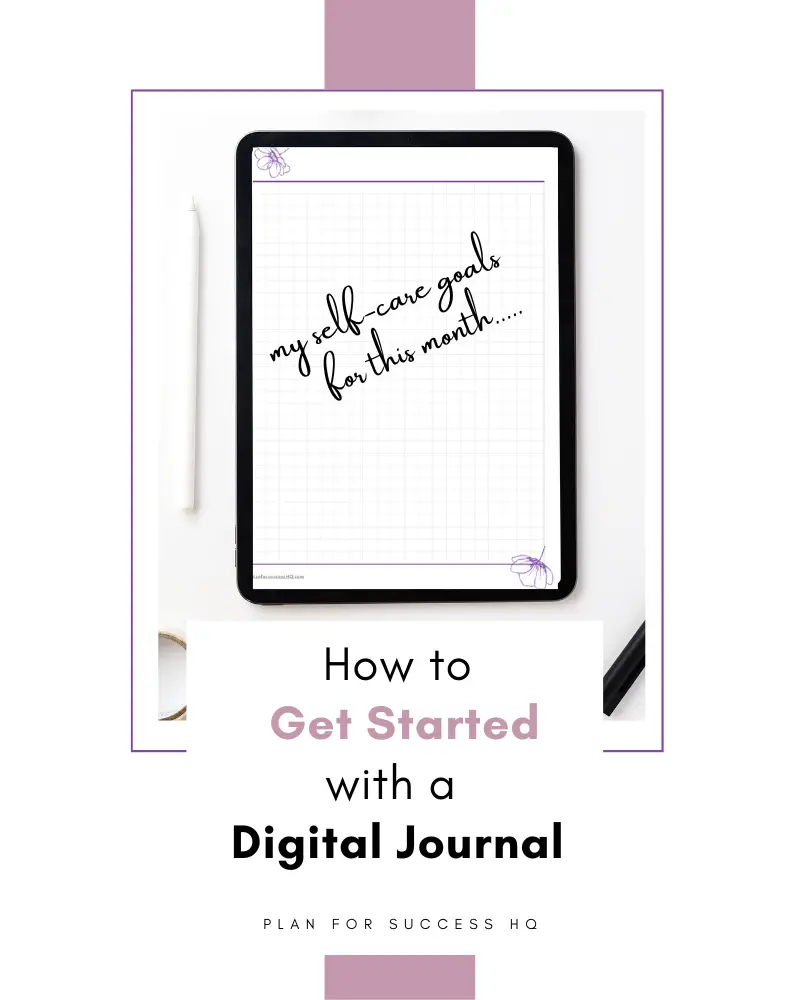 Tips and Tricks for Starting a Digital Journal
Creating a daily routine, using journaling prompts, setting goals, and tracking progress can help you get the most out of your digital journaling experience.
Creating a Daily Digital Journal Routine
Establishing a daily digital journal routine can help you develop the habit and make it a regular part of your life. Choose a time of day that works best for you, whether it's first thing in the morning, during your lunch break, or before bed. Consistency is key, so try to stick to your chosen digital journal routine time as much as possible.
Make Anything a Journaling Prompt
If you're struggling to come up with something to write about, or can't find a journaling prompt that sparts creativity, make one yourself! Inspiration is everywhere and you can use anything as a journaling prompt.
There are also many resources available online that offer prompts for different topics and themes. Do a quick Google search or choose a Pinterest pin that catches your eye. Think of a goal, wish, recent experience, or dream and just start writing!
Setting Goals
Setting goals for your digital journal routine can help you stay motivated and focused. Consider what you want to achieve through journaling, whether it's improving your mental health, reflecting on your personal growth, exploring art, or simply recording your daily life. Write down your goals and refer back to them regularly to stay on track.
Tracking Progress
Tracking your progress can help you see how far you've come and identify areas for improvement in your life, relationships, writing, and more. Use your digital journal to record milestones, achievements, and challenges. You can also use tables or bullet points to create visual representations of your progress.
By incorporating these tips and tricks into your digital journaling journey, you can make the most of this powerful tool for self-reflection and personal growth. We can't wait to hear about your experience!