I don't know about you, but I've noticed that procrastination has grown since social media has been introduced to us.
And I mean…why wouldn't it? Social media is a huge time suck, and it's fun for us to look at other peoples lives through our mini computers in our hands!
But even without social media, procrastination is an easy thing to do, especially if you like to daydream!
By the way, we have this awesome productivity planner – it's free – just as a thank you for landing on this post!
Make sure to save this post on Pinterest for future reference. Simply hover over the image below and click the SAVE button to pin it on your Pinterest board.
I would greatly appreciate it if you could repin or share this post. Your support will make a significant difference for our small blog. Thank you so much!
Stop Your Procrastination Today!
Step 1 – Make a Plan
As a busy mom, I understand the constant struggle of procrastination and the myriad of distractions that come your way.
But today, it's time to take control and stop procrastinating once and for all.
Step 1 on your journey is to make a plan. Sit down with a pen and paper, or your trusty smartphone, and outline your tasks and goals.
Break them down into smaller, manageable steps, and assign deadlines. For me this means identifying all the different steps it will take me to get to the big goal.
When the first step is small and easy, the whole task doesn't seem as overwhelming and that's kind of the big secret to getting stuff done.
This simple act of planning will give you clarity and direction, helping you stay focused amidst the chaos.
So, grab that planner and take charge of your day. The time to conquer procrastination is now!
Step 2 – Start small
We often feel overwhelmed by the magnitude of tasks ahead, leading to a cycle of procrastination. Instead, break down your goals into bite-sized, manageable chunks.
Begin with the smallest task on your list. Whether it's folding a load of laundry or replying to a quick email, taking that first small step builds momentum and motivates you to continue.
By starting small, you'll gradually gain confidence and momentum, propelling you towards greater productivity.
Embrace the power of small beginnings and watch your procrastination fade away.
Step 3 – Be Kind To Yourself
Procrastination often comes with a side dish of self-criticism and negative self-talk. Instead, practice self-compassion and understanding.
Recognize that you're doing your best in a demanding role. Celebrate your achievements, no matter how small, and acknowledge that setbacks happen to everyone.
Treat yourself with kindness and patience, offering encouragement and forgiveness when needed. Remember, you're human, and it's okay to make mistakes or take breaks.
By cultivating a compassionate mindset, you'll create a positive environment for growth and motivation, ultimately overcoming procrastination with self-love.
Why Are You Procrastinating
Take a moment to befriend yourself and approach this self-reflection with kindness and compassion. Understand that procrastination is not a character flaw but rather a natural response to various underlying factors.
Perhaps you're feeling overwhelmed by the magnitude of a task, fearing failure or success.
Or maybe perfectionism has taken hold, causing you to hesitate until conditions are "just right." It's also possible that fear of judgment or uncertainty about the outcome is keeping you stuck.
By identifying these underlying reasons, you can address them with empathy and understanding.
Take some time to journal or engage in introspection. Ask yourself probing questions and listen to your responses without judgment.
What are your fears and doubts? Are you setting unrealistic expectations for yourself? Are you lacking clarity or feeling disconnected from your goals?
Remember, you're not alone in experiencing these challenges.
Embrace the fact that it's a normal part of the human experience. Treat yourself with the same compassion and support you would offer a dear friend going through a similar struggle.
By understanding the "why" behind your procrastination, you can develop strategies to overcome it.
Whether it's seeking support, breaking tasks into smaller steps, or adjusting your mindset, compassionately address the root causes and gently guide yourself towards a more productive path.
You've got this, and with self-compassion as your guide, you'll uncover the keys to unlocking your true potential.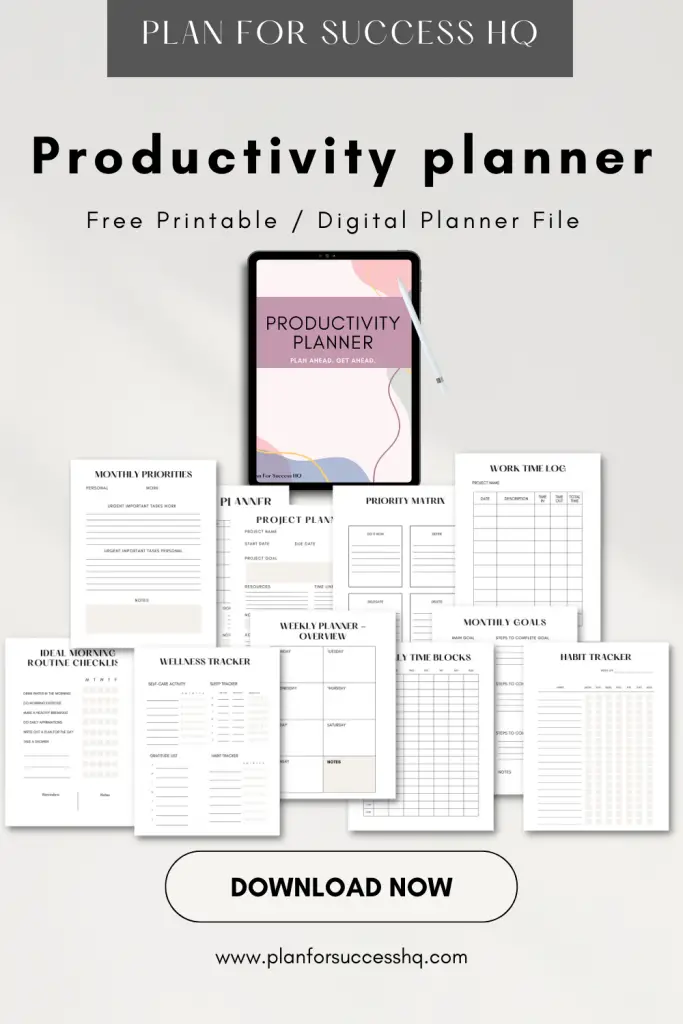 What Is Active Procrastination

Let's explore the concept of active procrastination.
Active procrastination is a friendly and compassionate approach to tackling tasks.
It involves consciously delaying certain activities to engage in more productive or enjoyable ones.
By prioritizing other meaningful tasks, active procrastinators harness their motivation and creativity, making the most of their time.
This approach requires self-awareness and careful selection of tasks to ensure that the "procrastination" activities are still productive or fulfilling.
Instead of succumbing to unproductive distractions, active procrastinators strategically choose activities that align with their goals and priorities.
Embracing active procrastination can help us strike a balance between productivity and personal fulfillment, making our journey as busy person that much more rewarding.